Do you know what is fanlisting is? According to
The Fanlistings Network
(the original webdirectory for fanlistings) is:
"..simply an online listing of fans of a subject, such as a TV show, actor, or musician, that is created by an individual and open for fans from around the world to join. There are no costs, and the only requirements to join a fanlisting are your name and country. Fanlistings do not have to be large sites (although some are) - they are just a place where you can have your name listed along with other fans of the same subject."

ABOUT HATSUKOI LIMITED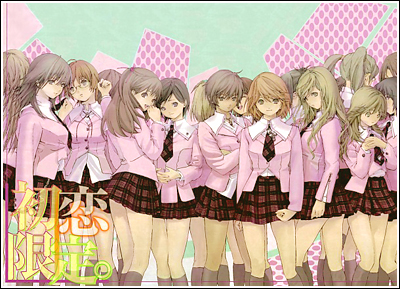 Hatsukoi Limited ( ????. , Hatsukoi Rimiteddo ? , lit. First Love Limited ) is a Japanese shonen romantic comedy manga by Mizuki Kawashita . It was serialized by Shueisha in the mnga magazine Weekly Shonen Jump from October 2007 to May 2008 and collected in four bound volumes . The series depicts vignettes in the love lives of eight girls in middle school and high school.
A drama CD adaptation was released in February 2009, and a light novel in March 2009. An anime adaptation produced by J.C.Staff began broadcasting in Japan on April 11, 2009 and ran for twelve episodes, as the finale aired on June 27 , 2009 .
Plot:
The manga features a series of short stories about eight girls in middle school and high school, plus their classmates and relatives. Each chapter focuses on a different main character. These stories are intertwined and eventually lead to a main story involving most of the cast.
[from
Wikipedia
]
ABOUT KEI ENOMOTO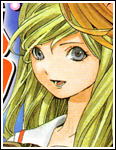 Kei Enomoto
( ???? ,
Enomoto Kei
)
Seiyuu:
Shizuka Itou
One of Ayumi's friends, Kei is apparently very popular with guys due to her earlier developed body and "mature" face. However, she sees the attention she receives as a hassle, and believes confessions of love are just a chore if the feeling isn't mutual. She openly admits that looks are a major factor in choosing a relationship, but carries a love-hate (mostly hate) relationship with Kusuda. Because of this belief, she denies any attraction to him, even to herself. But when he confessed his feelings to her, she returned them. She is in the same grade as Ayumi.
[from
Wikipedia
]